Paperhand: Puppet Interventions with Cardboard Cloth And Clay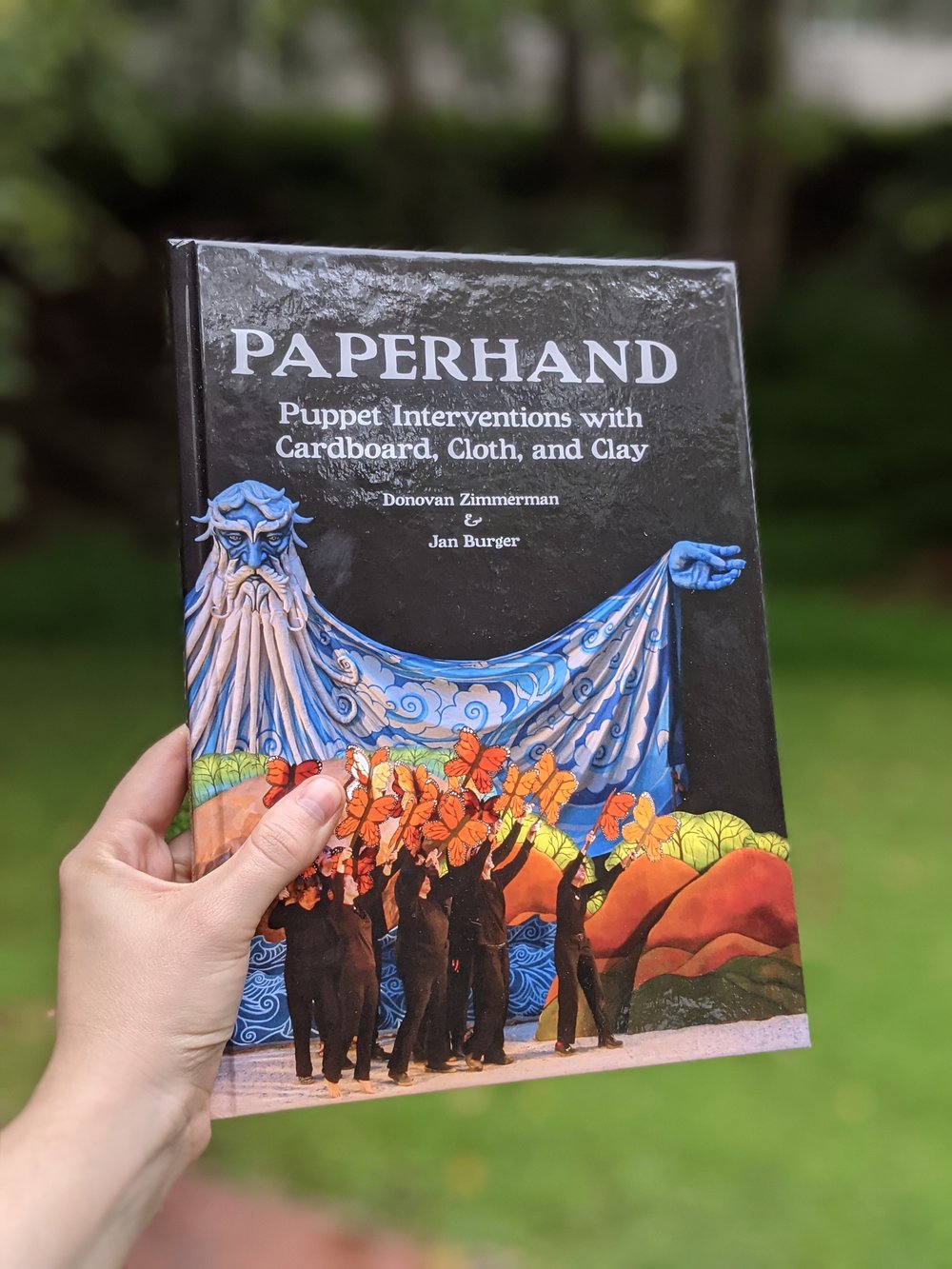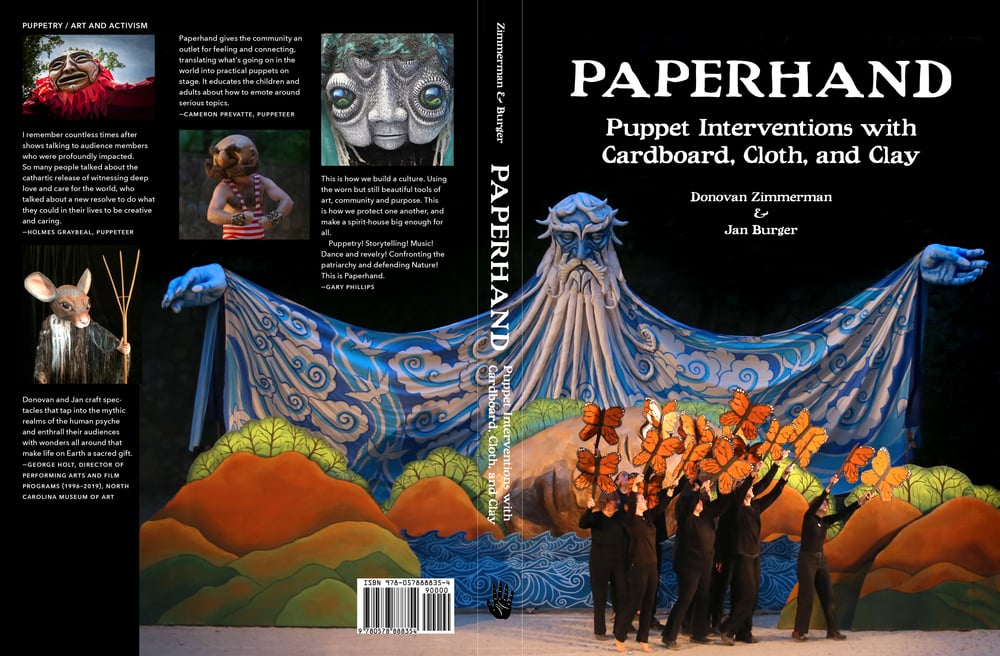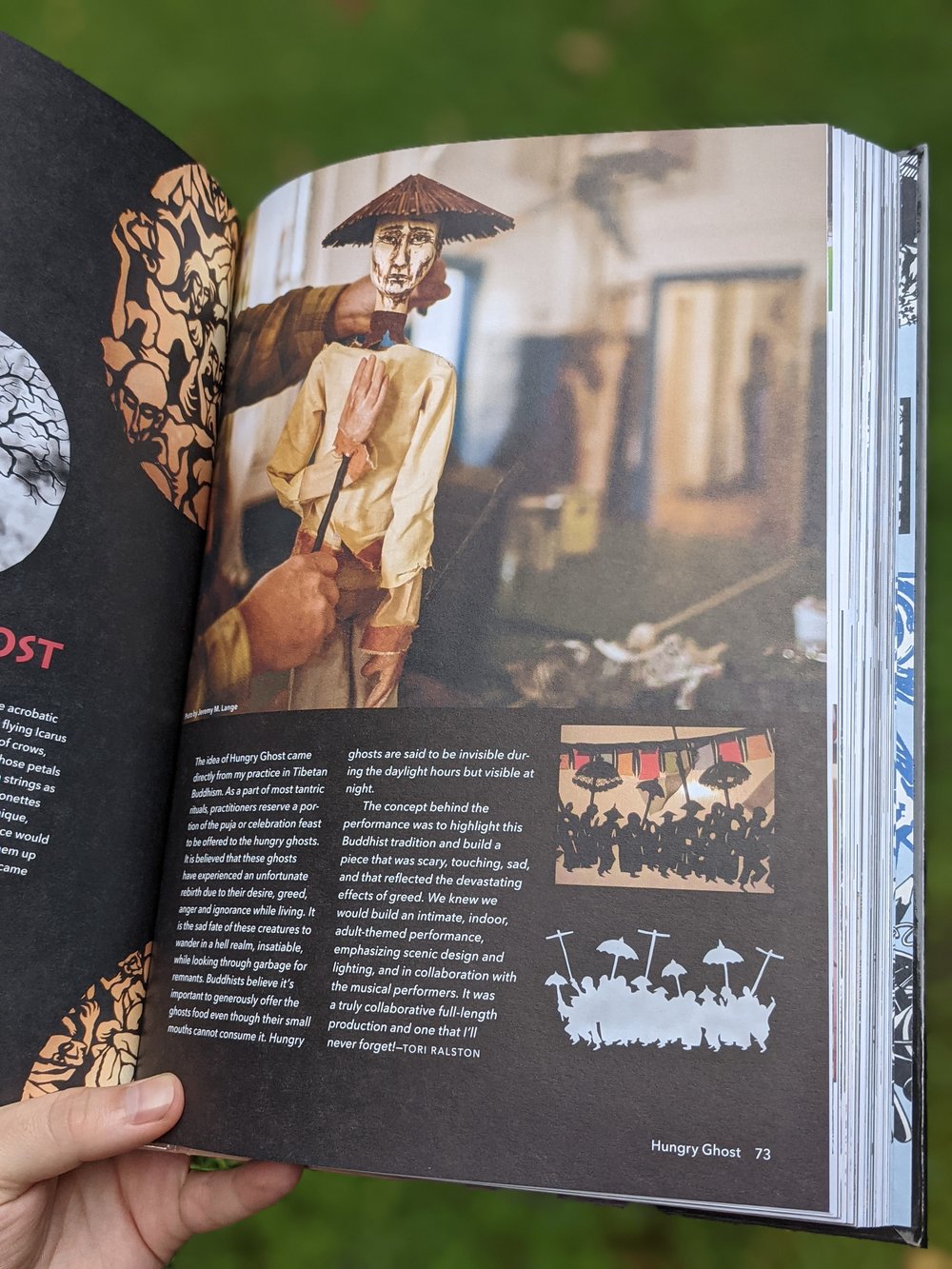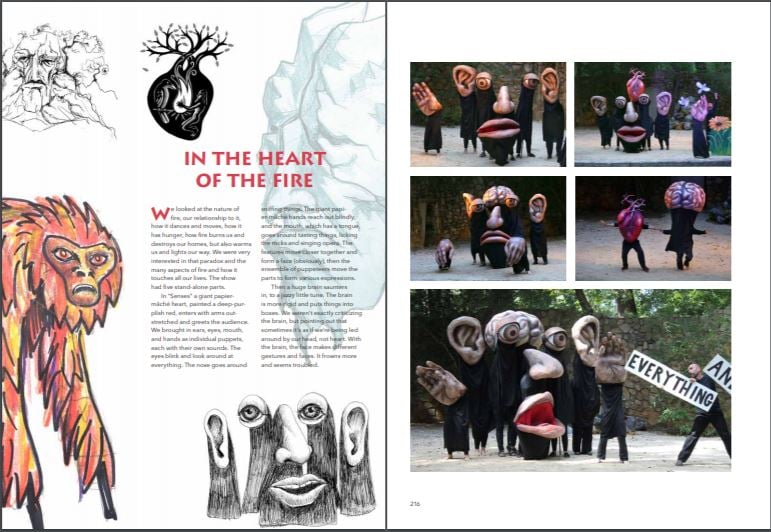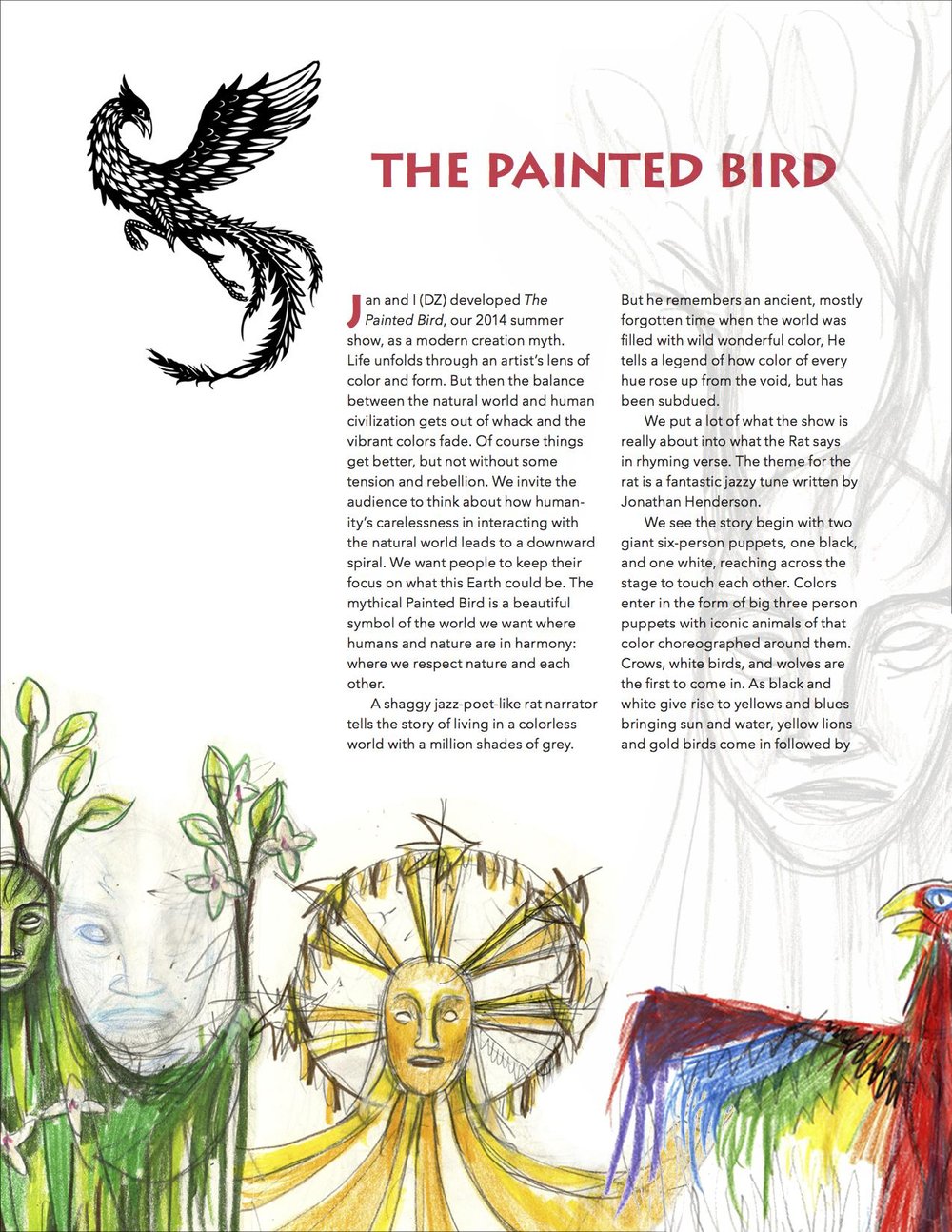 This visually-stunning book is a lookback on Paperhand Puppet Intervention's two decades of giant puppet pageantry, community-building and genre-defying art. Co-creative founders/directors Donovan Zimmerman and Jan Berger share memories of the genesis of Paperhand and its 23 completely original and enchanting puppet pageants, plus interventions, parades and glimpses behind-the-scenes, revealing how they deftly weave together the strands of art and environmental activism into "artivism" that inspires audiences to revere and protect the natural world.
It's a deep dive into the myth, the ethos and beauty behind their craft and is a giant love letter to the Paperhand community of ingenious dreamers, makers, musicians and puppeteers.
Here you can order your very own 256 pages of art, memory, reflection, action, love, dedication and wildness!